Looking for more information on Zero Trust?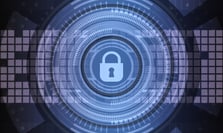 Check out our webinar on Zero Trust. Learn how Identity, Security, Endpoint Management, Compliance and Azure Sentinel need to be combined to develop a strategic security plan to achieve a Zero Trust security model, regardless of user, app, environment or location.

Microsoft Partnership
As a Premier Microsoft Solutions Partner, our IT Managed Services experts have the technical resources to plan, deliver, and fully manage Microsoft solutions and services, quickly getting your users up and running. Our keen understanding of the Microsoft digital workplace environment helps us to guide organizations in making intelligent decisions about how to use their Microsoft ecosystem for maximum efficiency and effectiveness. We also hold partnerships with other Microsoft Certified Partners, providing an additional layer of industry expertise to our clients.