Teams Voice Whitepaper: Microsoft Teams Calling for the Modern Workplace & Modern Worker
In this whitepaper, you will learn how Microsoft Teams Calling removes inefficiencies and unifies Voice in the context of an organisation's entire digital ecosystem; the different paths for migrating to Microsoft Teams Calling; and key factors in choosing a partner to implement this vital part of a digital workplace transformation strategy.
Microsoft Gold Partner
As a Premier Microsoft Solutions Partner, our IT Managed Services experts have the technical resources to plan, deliver, and fully manage Microsoft solutions and services, quickly getting your users up and running. Our keen understanding of the Microsoft digital workplace environment helps us to guide organisations in making intelligent decisions about how to use their Microsoft ecosystem for maximum efficiency and effectiveness. We also hold partnerships with other Microsoft Certified Partners, providing an additional layer of industry expertise to our clients.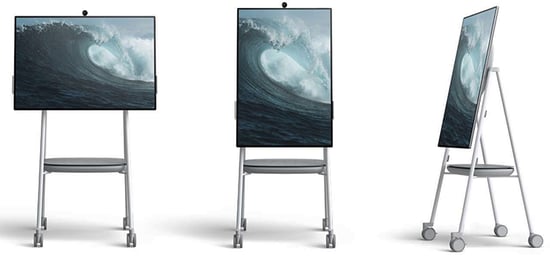 Why use Surface Hub2S?
Bring people together in Microsoft Teams wherever they are to communicate and collaborate.

It has the ultimate toolbox for collaboration in Microsoft Teams

Offers split-screen visibility to work & see the team

Write, draw, and annotate any document type or a third-party app to illustrate your idea.